19
05
2015
The "Olive Harvest" season ( October/November) in Occupied Palestine is the time when armed Jewish settlers and thugs come out of their rat holes and sewers, muster the courage under the protections of the infamous Israeli Army, energized with substantial cash infusion from their Jewish Zionist American sponsors, go on rampage burning and uprooting century old olive trees, shooting and harassing Palestinian villagers as they go about their annual ritual of "hassad al-zietoun".
Of course most if not all of these criminal Jewish thugs do not work for a living, generously funded by rich Jewish American philanthropists who make their money fleecing poor Americans, Bingo games, gambling, pimping and generously funded by tax exempted American Jewish organizations.
It seems there is nothing wrong with funding these Jewish terrorists and thugs, but it is a major crime to fund Muslim charities that support schools, orphanages and hospitals. It is well known fact that American Jewish philanthropists and tax exempted organizations are the life line for these criminal thugs, running racketeering organizations engaged in murder, theft, fraud, land and property theft.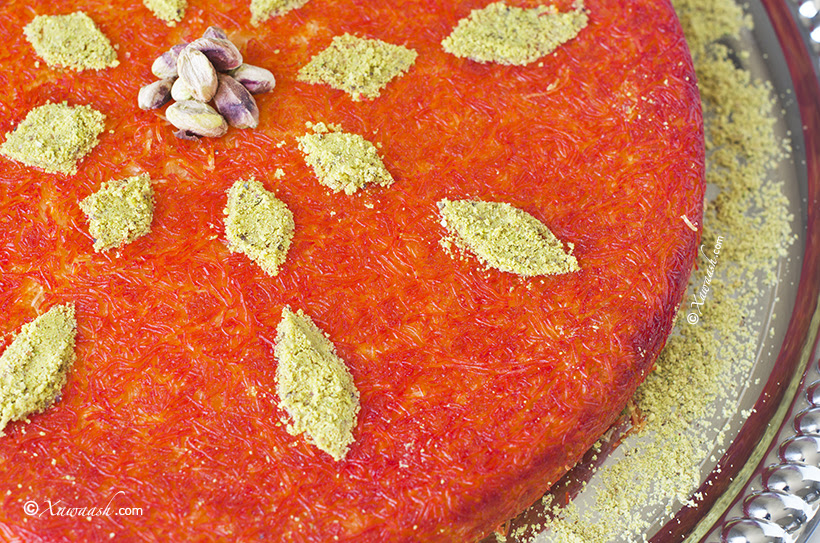 Because of these annual "Jewish Krystal Nights" committed by Jewish thugs, I decided to do some research on the issue of olives and of course "Jewish Cuisines".
I knew from my days in New York City in the late 70's that Humous and Falafel became an "Israeli" dishes very popular around Mid-town, around NYU and of course Downtown. The same is true in Paris Jewish Quarter " le Marais" where most of the small restaurants serve humous, falafel and tabbule are "Jewish".
I guess there is nothing wrong with the "Jews" adapting to the culture and tradition of the countries they lived in. However to claim humous, falafel, tabblue, baba ghanoug and kunafeh, as an authentic Israeli and Jewish dishes is little too much to accept when majority of Israelis are silent as these settlers torch thousands of olive trees every year.
New York City, with the largest Jewish population in the world has some of the best delicatessens around, with great offerings and great variety of sandwiches one can ask for. When I worked Downtown, I always made sure that I eat lunch at least twice a week at some of the Jewish delicatessens around Wall Street, always asked for extra crisp kosher cucumber pickle with my order of corn beef on rye, or pastrami sandwich of course on rye.
Falafel, humous and baba ganoug were not main dishes of New York City Jewish delicatessen at the time. They were offered on street carts. Now almost all Jewish delicatessen offers these "Arab" dishes as Israeli dishes.
Most of the "Jewish" and Israeli cuisines are influenced by the different Jewish communities, such as the "Ashkenazi" of East and Central Europe; the "Sephardic" with origins in Spain, Portugal, Greece, Italy, Turkey and the Balkans; the "Mizrahi" of North Africa to include Morocco, Tunisia and referred to as "Judeo-Arabs" of Lebanon, Palestine, Syria and Iraq, with each community having its own distinctive dishes, with the famous "chicken soup" being most common among these groups, but humous, falafel, tabbule and baba ghanoug are not one of them.
When we eat a nice hot bagel and lox we celebrate Jewish cuisine. When we eat chopped liver we celebrate Jewish cuisine, when we eat matzo balls, we celebrate Jewish cuisine, when we have a cold and we eat chicken soup, we celebrate Jewish cuisine. But we do not celebrate Jewish let alone Israeli cuisine when we eat falafel, tabbule, or humous with pure cold pressed virgin olive oil (that escaped the murderous hand of Jewish thugs and criminal trespassers). When we eat and enjoy hot falafel sandwich with "taratour" made up of chopped tomato, chopped onion, chopped parsley, chopped garlic mixed with lemon and tahine we celebrate an Arab dish, but not an Israeli let alone a Jewish dish.
Of course Jewish communities from the Arab world not only shared with us the cuisine but they excelled at it as well, with famous Jewish "couscous of Fez" or the "kusa mahshi" of Aleppo.
However for the most part "Jewish" cuisines is full of East European dishes with meat and potato, pickled herrings, lokshen (noodles) challah, chmura matzo, matzah brei (fried crumbled matzo with grated onion) and latkes (potato pancake), matzo balls as main dishes.
Nowhere did I see humous, falafel, tabbule, baba ghanoug, kusa mahshi, or "salatet fellaheen" as main dish in the many Jewish holidays of Rosh Hashanah, Yom Kippur, Sukkot, Chanukah and Purim. Most dishes for these holidays are Ashkenazi dishes but not Middle East dishes. Recently Kunafeh Nabulsia did not escape the Israeli appetite for taking over every thing Palestinians. Kunafeh is not a Russian or Polish Jewish dish. It is pure Palestinian dish well known in Nablus. Soon the Palestinian checkered black and white "Kafia" will be marketed around the world as Israeli Kafia.
I had the pleasure to eat first class Middle East cuisine with humous, tabbule, falafel, and baba ghanoug as "mezze" or appetizers before main dishes of "mashwi", kusa mahshi, rice pilaf with pine nuts, in the homes of my Israeli Jewish friends Yigal and Yoav. I also enjoyed some of the best falafel sandwich and humous in gas stations outside Tel-Aviv in the company of my good friend Avi. However nothing beat the falafel, humous of Abdu at Manara Square in Ramallah.
Of course the best city to offer such a wide variety of food especially Middle East fast food is Riyadh, with thousands of restaurants offering the best there is. Yes, when it comes to food and service, the Lebanese are the best at in terms of service, presentation, and quality of food and hospitality.
The worst perhaps are the Moroccans where service in restaurants is shameful and fall far short of the mark, and does not give a country such as Morocco with great and exciting cuisine the service to match the variety and taste of the Moroccan cuisine and fail the test of hospitality Moroccans are known for.
I always suggested that Lebanon should open a food service hospitality courses and clinics in Morocco to teach graduates of hospitality schools in Morocco the art and refinement of food service hospitality. Of course the Jews of New York especially those working in Jewish delicatessen, well known for being too brash, but then the food is good.
I wish we had more to share than just humous, falafel and baba ghanoug. I wish we can share a life, hopes and dreams, a country together; perhaps we can share water, perhaps the same roads, where we can look forward to the olive harvests as a time of celebration not time of fear, without these criminal and misfits from the American Jewish ghettos of Brooklyn descending on Palestinian villages and towns uprooting and burning olive trees. Enjoy.
Comments :
No Comments »
Categories :
International
,
Israel and the Jewish Occupation
,
Palestine
,
The Morning Coffee
,
U.S.